As we can see through the platform's logo (which forms control buttons), Discord is an application or platform created so that a community of players can communicate they play the same title collaboratively if the game itself doesn't offer that option.
While many games offer team communication nowadays, some people still prefer to use Discord because it has better sound quality. You can be in touch all the time, which doesn't happen in video games when they display the screen.
This community-based platform also offers other functionalities to create channels, servers, video calls, and visual content distributions. These features are undoubtedly beneficial not only for gamers but also for the different communities.
But since communication platforms like this rarely have an extra protocol to make users safe, you may opt for another option: using a VPN service. There are a lot of choices available on the market; one of them is PIA. To learn about it better, see the VPN encryption feature that makes PIA stand out. VPN service like this will make you safer by keeping your private information private.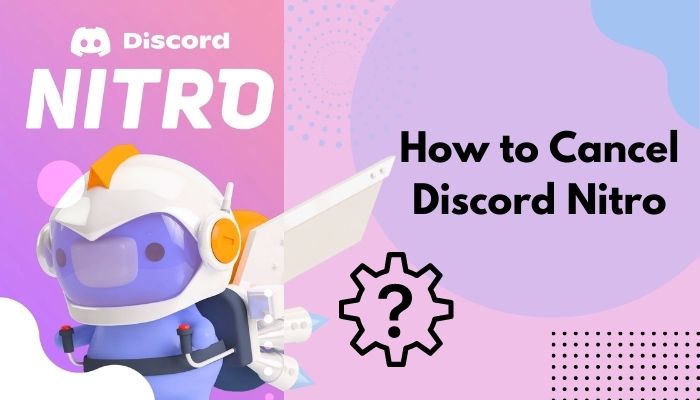 About Discord Nitro
Aside from enjoying the default version of Discord, users are also given an option to take an upgrade to Discord Nitro, which may offer much better features. When you buy Discord Nitro, your subscription will be automatically renewed, heavily depending on your plan.
If you prefer to pick the monthly plan, you will be charged $9.99 every month. On the other hand, if you choose the annual plan, you will be charged $99.99 annually.
Back in June 2021, Epic Games offered three months of Discord Nitro for free. But since the promotion period has ended, each user will be charged specific fees.
Free VS Paid
The default Discord version has features needed to talk to your teammates, participate in channels, and start your server. However, Discord Nitro offers the following additional perks that can enhance your experience, such as:
Global emoji: Most Discord servers have custom emojis created by the community or server owners. Usually, these can only be used on the designed server. Nitro lets people use any emojis in their library on any server.
Improved Go-Live Streaming experience: Go-Live is a feature that lets you stream games to a small group of people. You can stream up to 720p 30 FPS on the free tier, 1080p 60 FPS on Classic, or source quality on the Nitro.
Custom Discord Tags: Discord Nitro allows users to change that number to whatever they want, as long as that name and number combination are not used.
Screen sharing: Freely share the screen with friends up to 1080p at 30 FPS or 720p at 60 FPS.
Upload limit increased: Nitro Classic and Nitro subscribers can upload files up to 50 and 100 MB, respectively.
Animated avatars: Paid customers can use animated GIFs as their avatars instead of static images.
All customers also get a small badge next to their username, indicating that they are a Nitro user.
Nitro Server Boosts
Aside from the higher-quality streaming and file size limitations, the main difference between the two subscription tiers is that Nitro includes two server upgrades, which typically cost $4.99 per month. The Classic Level has no upgrades. However, both tiers get a 30 per cent discount on upgrades.
Server upgrades allow you to deliver specific benefits to servers you own or frequently visit when you get up and running a free Discord server.
There is a paid tier for the server to which members may contribute, and each server on the platform has a level that gives it several perks, and each of these levels corresponds to an upgrade.
How to Cancel Discord Nitro
If you don't want to subscribe to Nitro anymore, you can unsubscribe at any time you want. Doing this will lose all the perks that come with it when the cancellation date has passed.
You may easily cancel the subscription on both phone or computer. Follow our short tutorial below, and we'll cover the steps to do this on both devices.
Also Check: How to Delete Kik Account
How to Cancel Discord Nitro on Desktop
Here's how to cancel your Nitro subscription on desktop:
Open the Discord app and simply enter using your account.
Select the gear icon on the lower left to open the Settings menu
Navigate to the Billing Settings section on the left side of the screen and select a subscription.
Click on deselect in the Discord Nitro subscription.
Scroll down to see all the benefits you'll lose and choose Process.
Click Next, view subscription details and click "yes cancel nitro" at the bottom to confirm your choice.
You will forfeit all benefits that came with Nitro until it expires on the next billing date. However, you can always re-register before the cancellation date expires.
How to Cancel Subscription on the Phone
After logging in using your account, select the hamburger icon on the top left corner of the channel.
Select your, and open the User Settings.
Scroll down to the Nitro Settings section and select "manage subscriptions.
On your Discord, Nitro subscription, tap "cancel. "
After a pop-up window appears on the screen, tap Unsubscribe to confirm your decision.
Please note that you cannot reactivate your Nitro subscription in the mobile app unless you use Google Play.