How to put iPhone in recovery mode? When do you need to put your iOS device in recovery mode? Does recovery mode help you to update or restore your iPhone? Having such questions for new iPhone users is normal. If you are the one, then read the article to know how to put iPhone in recovery mode.
Recovery mode comes in when everything else fails in updating or restoring your iOS devices such as iPhone, iPad, iPod touch.
Alert: "You will lose all the data on your phone when you put your iPhone in recovery mode. So it should be performed in the worse cases only."
It is always a good habit to take backup of your phone when you find it unresponsive. You can take backup of your iPhone using iTunes or iCloud. It makes sure that you will not lose even a single data from your phone.
Check: How to Fix Connection Problem or Invalid MMI Code
In Below Conditions You Need to Put iPhone in Recovery Mode:

Itunes fails to recognize your device.
If Apple logo is showing on the screen for several minutes without any further progress.
If you see Connect to iTunes screen.
I think, now you have enough knowledge to understand that when you need to put your iPhone in recovery mode. Let's go one step ahead and try to understand how to put iPhone in recovery mode.
How to put iPhone in Recovery Mode Step by Step Guide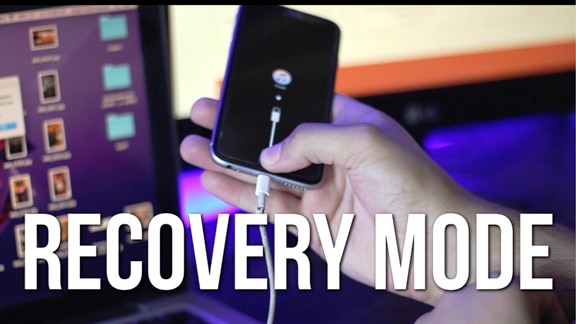 Before we start discussing how to put iPhone in recovery mode steps, do let me list down three or four things that you need in advance for a successful process, such as; Mac/Windows PC, access to the latest version of iTunes, your phone should be charged properly, USB cable, etc.
Here we go,
Turn off your iPhone (or any iOS device) by pressing and holding on/off button on the right side (iPhone 6 or later) or top (all other iPhones, iPods, and iPads) for few seconds.
Plug in your iPhone, iPad or any other iOS device to your PC using USB cable. Make sure that iTunes is open.
While your device is connected to the PC, try to force-restart your device by pressing and holding the home button.
Keep holding the home button until you see the Connect to iTunes screen.
Now, release the home button.
When iTunes detects your device, a pop-up will display on the screen with a message "iTunes has detected an iPhone in recovery mode…"
Hit the "Ok" button and then click on "Restore" button.
Once the restoration process ends, follow the on-screen instructions to set it up and to recover the data from the backup.
That's it; your iPhone is in action again.
Note: "If any error occurs due to low battery or any other reason, you need to repeat the whole process again."
Difference between Recovery Mode and DFU Mode
Sometimes, people get confused in recognizing the functionalities of recovery mode and DFU mode. Do let us make the picture clear;
Recovery Mode comes in when you need to downgrade or restore your iOS device.On the other hand, DFU mode helps in updating/upgrading your iOS devices.
How to Get Out of iPhone Recovery Mode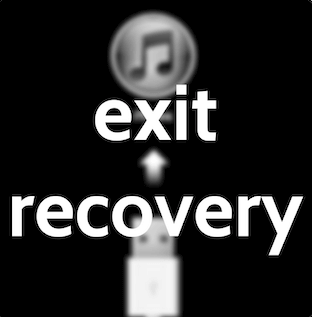 To get rid of iPhone recovery mode follow these two steps;
Press and hold the Home and Power button for few seconds till the screen turns blank.
Now release the Home button but press the power button till it boots up your device.
There is one alternate way to kick your iPhone out of recovery mode. That software name is TinyUmbrella.
Hope you got to know how to put the iPhone into recovery mode and how to get out of it. Leave comments if you have any query.