A thriving business in the logistics industry is generally accompanied by an increase in the fleet size i.e businesses will invest in carriers that will allow them to service more clients efficiently. A managerial issue that businesses face with this expansion is scheduling and tracking these vehicles.
All successful businesses in the industry know that the secret to their success is an effective fleet management service. Fleet management services are an indispensable tool used to ensure cost-efficient operations and productive operations. There are many features that make up a useful fleet management service.
Look for these features when looking to invest in a fleet management service:
GPS Vehicle Tracking
A GPS tracking device installed in each carrier is essential for tracking the entire fleet and staying on top. Accessing real-time location data and the movement of all vehicles allows you to see the big picture. This information can be accessed through telematics software on a dashboard.
With this important information, you can send drivers route updates if needed, new customer service options, track the journey of the carrier, see if it has made any unscheduled stops, etc. Apart from the increased productivity, customer service will also be improved as you can give them accurate estimates of when their delivery will arrive.
On-board sensors detect fuel levels, open cargo doors, and many such data points that can be used to minimize costs.
Driver Behavioral Analysis
Fleet management services allow you to track and monitor each driver's driving behavior. A driving behavioral analytic module allows you to track a driver's acceleration, braking, speeding, and idling patterns. This feedback can be analyzed and then shared with drivers to help them correct poor driving habits that may otherwise lead to accidents.
The other benefit of this report will be a significant reduction in fuel costs and maintenance costs as drivers will now drive in a safer manner. This will also reduce the frequency for maintenance checks and therefore reduce asset downtime.
Fleet Alerts
A fleet alert system allows you to track various sensitive parameters like engine heating in an efficient, error free manner. Fleet management software will allow you to create custom alarms for a variety of situations. For example, an alert can be set up to let you know if a driver is reaching their Hours of Service (HOS) limit or monitor their speeding habits beyond a limit.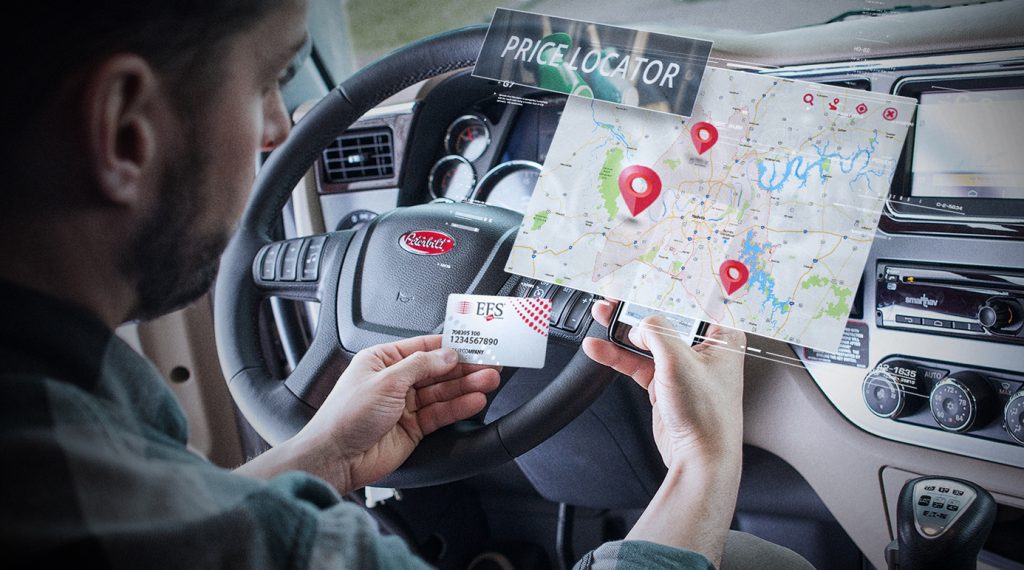 Staying alert to these factors is important to make sure avoidable circumstances can be negated and the carriers can operate in an efficient manner.
Fuel Management
Fuel costs are a major expense that businesses need to account for. It is quite common for these estimates to be exceeded over the period they have been planned for and without a fleet management service, it is impossible to know why!
With a fuel management module, fuel levels can be monitored at all times and track how often vehicles are being refueled. This can be helpful in identifying cases of fraud or theft quickly. Modules also show data on the amount of fuel wasted during idling or harsh acceleration/braking patterns.
Based on the total distance that carriers are planned to travel, fuel costs can be allocated and any deviation from this can be tracked and checked for.
Route Optimization and Monitoring
This module allows you to plan time-efficient and fuel-efficient routes for all carriers based on the delivery/servicing destinations. Once planned, it will allow you to monitor the execution of these routes like the distance covered in a given time period, if scheduled stops for fuel and rest have been made if fuel consumption rates are in line with the forecast, etc.
It will also help plan for any unexpected events like road accidents, bad weather conditions, mechanical issues. You can then discuss the situation with the driver and opt for a different route, take a hiatus or send out recovery vehicles as needed.
Dash Camera for Trucks
As useful as fleet management services are, they have one major limitation. They do not provide context. Context is very important when assessing a driver's actions like harsh braking. A dash camera for trucks provides many such benefits and is, therefore, a great complementary addition to your fleet management service.
A few of the most significant benefits are:
Visual Witness
A dash camera is the epitome of an unbiased witness. It shows events as is and is, therefore, a strong piece of evidence that a business can use. In the case of many high-speed accidents, humans tend to not remember the events leading up to the event clearly. Hence, in a court of law, video evidence from a dash camera can be analyzed and the party at fault can be identified.
In the case of providing context, sometimes drivers need to brake harshly to avoid an unusually slow vehicle moving in a fast lane. Therefore the driver is not at fault but without video evidence, they cannot prove this.
Insurance Savings
Insurance companies are one of the biggest promotors of dash cameras. It allows them to verify accident claims without spending a lot of money. Insurance companies appreciate a comprehensive effort put in by businesses and are willing to offer lower insurance premiums.
These lower costs are a great saver of money and you will see those dash cameras essentially paying off themselves.
Promote Safer Driving Habits
Dash cameras can be installed to ensure drivers are following important road safety measures. They can be used to watch the driver's behavior to make sure they are paying attention to the road or not using their phone while driving. This video footage can be stored and replayed to the driver during briefings and also be used during a driver training program as examples.