Remember playing those super exciting video games during the 1990s? Those were quintessential days of pure joy and enjoyment. Super Mario and Donkey Kong were the most popular games back then. These games were known as SNES games. In this article we will show you Top 10 Best SNES Emulators for Windows, Mac and Android so you can re-live your memories by playing your favourite SNES Games on your preferred device.
What does SNES stand for?
SNES is the acronym for Super Nintendo Entertainment Systems.
SNES that was introduced in the year 1990 in Japan and South Korea and then later released across all the continents that eventually led to global success.
SNES was a home video game console with a 16-bit processor.
Some of the most renowned games of the SNES include Super Mario Kart, NBA Jam, Tetris Attack, Super Metroid and many more.
The fan-base of SNES is still quite alive and for these thriving fans, SNES emulators are up in the market.
What is SNES Emulator?
Playing classic games like Super Mario World on the SNES console would be a tough task to find in a local store. Moreover, one would rather use a new system than playing an old system. One would not even prefer an internet worn-off system like SNES games in today's times of ever-changing landscape of video games. In such a case, the SNES emulators would do the trick. SNES emulator is nothing but a program that enables one to play SNES titles on one's system and that too absolutely free.
It is to be noted here that emulators download is considered legal in multiple countries but downloading games to play on an emulator is not.
10 Best SNES Emulators for Windows, Mac and Android
The following is a list of the 10 best SNES emulators that can be used to play the exciting Super Nintendo games of the '90s:
1. Higan
Higan is a top-notch emulator for multiple consoles including SNES. Previously, Higan was known as BSNES and it tries to replicate the original hardware as ideally possible. It makes gameplay a surreal experience for emulator users. As far the SNES games are concerned, you will be able to find almost all the commercial SNES games that were released. This emulator is compatible with Windows, Linux and macOS platforms.
There are 12 systems that are currently supported by Hihan which include Nintendo Famicom, Super Nintendo Famicom, NEC PC Engine, NEC SuperGrafx, Bandai WonderSwan, Bandai WonderSwan Color, Game Boy, Game Boy Advance, Game Boy Color, Sega Master System, Sega Mega Drive and Sega Game Gear. Higan is perfectly suited for Super Famicom (Super Nintendo) and GameBoy Advance consoles. One of the drawbacks of this emulator is its UI which is not all that great along with its quirky style of emulation and handling ROM that is demanding and does not work well with low-end specifications and older systems. It is available as an open-source for free download and use.
2. RetroArch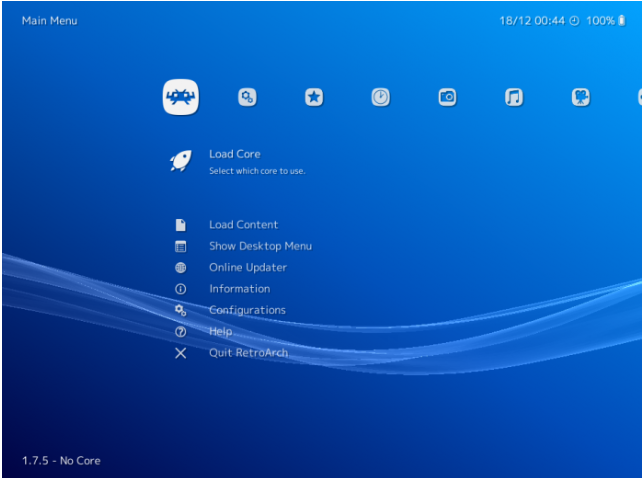 RetroArch is one of the best SNES emulators on the list. The emulator comes with support for cross-platform, which means that the RetroArch emulator allows for enjoying enthralling games on different on multiple platforms like Windows, macOS, Linux, Web and Android systems. RetroArch is regarded as a front-end emulator since it runs programs that are transformed into dynamic libraries known as the liberto cores. With the liberto cores that run the games, RetroArch does not only provide SNES classic games but also several other games available on different platforms like the Game Boy, Sega Dreamcast, 3DS, etc.
Its clean and polished user interface, the users can find themselves at ease to use this emulator for playing classic games. Besides bolstering plenty of different controllers, RetroArch comes with a set of amazing features like rewinding, shaders and netplay. It also extends support for recording and streaming the gameplay on popular platforms like YouTube and Twitch.tv. All these great features of RetroArch emulator come absolutely free.
3. SNES9X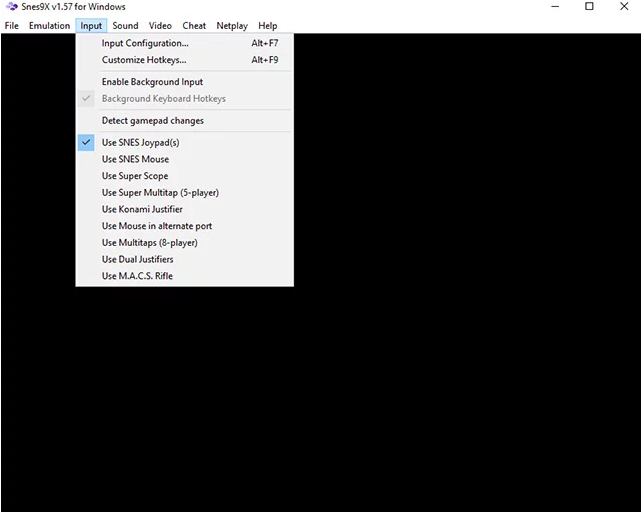 The next entry to the list is the SNES9X. The most amazing aspect of this emulator is its extremely easy usage. One can launch and start playing their favourite SNES games right after its extraction without any significant setup or adjustments. Another key point here is that SNES9X is its avaiLability to provide almost all SNES titles without any issues. It runs exceptionally well even on the outdated hardware.
It renders an amazing selection of features such as better graphics with output image processing, fast-forwarding the game to speed it up, saving the states on the location one wants to and the recording ability that permits to record the videos of your gameplay in .avi format. This emulator is one of the best for low-key specification hardware. The SNES9X emulator is available for Windows, macOS and Linux platforms as an open source for a supreme gaming experience even on low-end systems.
4. ZSNES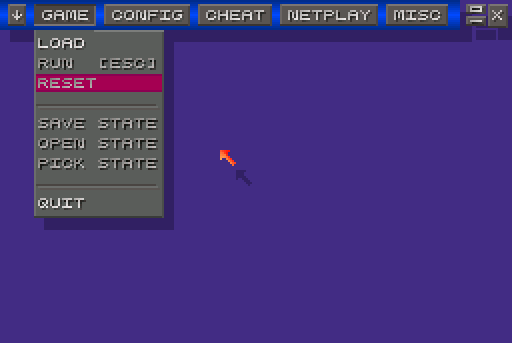 Another great Super Nintendo emulator is the ZSNES. It provides a platform to enjoy classic and popular SNES games with supreme ease. The development work for this emulator came to an end long back in the year 2007, however, it continues to be in the list of the top SNES emulators for its ease of use for playing the popular SNES games. It entails an array of some amazing features such as the support for saving/ loading states, its options to enhance video output and a list of the recently 10 games played on the console.
This emulator is known to be prone to a security threat with the ROM redirecting you to a webpage and installing unnecessary apps on your system. Perhaps, with the installation of ROM from the trusted sources, this security exploit can easily be avoided. This emulator is available for Windows and Linux platforms and is open-source which means a gaming delight for SNES emulation enthusiasts at no cost whatsoever.
5. BizHawk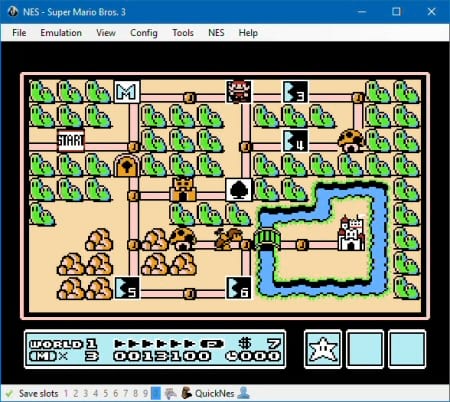 BizHawk is an emulator that is developed around the central idea of tool-assisted speedruns. Basically, a speedrun is when a player attempts to finish the game in the shortest possible time without any gambit. With tool-assisted speedruns that can be only used in case of emulation, the player feels that he/she has an extremely great hold over the game by supporting features such as frame-by-frame advancements, slow-motion visuals and saving states option for generating a sequence of controller key presses. Generally, the speedrunners use such tool-assistance for finding the best possible way to complete the game in the shortest possible time frame.
BizHawk extends native support for multiple systems like the Atari 7800, 2600 and Lynx, Sony PlayStation and PS, Nintendo SNES, NES and N64 and various others, providing the option to play and enjoy a number of games than any other emulator. Despite being a multi-system emulator, the emulator developers state that it is great for casual fun gaming as well. So, if you are a multi-system user then BizHawk wins the deal and on the contrast, for specific system gameplay, BizHawk does not make it to the best. BizHawk is available for Windows users for free.
Do Check out: How to Increase Ram in Android Phone
6. Nestopia UE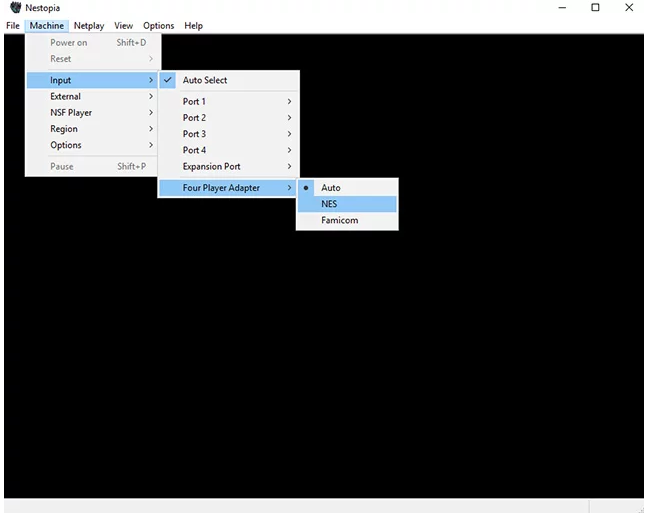 Nestopia is an NES emulator compatible with approximately all the NES games. The development work on this emulator stopped long back in 2008 post which its almost dead form known as the Nestopia UE (Undead Edition) came into the picture. This Nestopia Undead Edition is basically a core RetroArch emulator that can be used as an alternative in a scenario where one does not want to take the trouble of setting up RetroArch. This emulator is extremely accurate with high-end attributes such as netplay and texture scaling. In addition, it also comes with some really cool features like the cheat support, Famicom mic support and the customizable palette as per the game.
However, the support for VSync causes some input lag as you use this feature. With the tremendously easy setup process and great user interface which is easy to handle, Nestopia UE is a great pick for SNES emulator game players. This emulator is compatible with Windows, macOS and Linux system and the amazing bit is that it can be used for playing the enthralling SNES games for free.
7. John SNES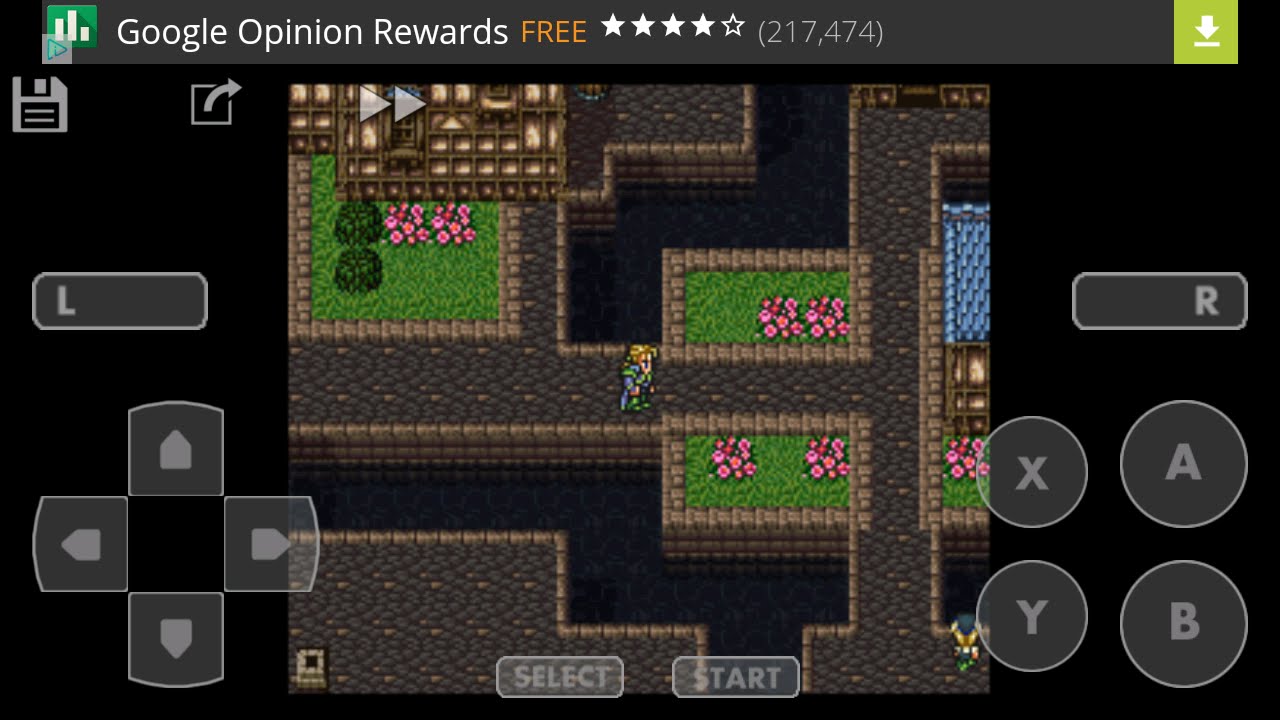 Here is one more amazing emulator for Android users. John SNES is a SNES emulator that is compatible with Android devices running on 4.1 and above versions. It lends a SNES engine just like the original one with support for almost all the SNES games. The user interface of the emulator is commendable with even the beginners finding it extremely easy to use particularly because it avoids the difficulty of setting up an elaborate emulator. The emulator has multiple features to offer for an entertaining gaming experience like the customizable keys, top-notch display with cheat support and completely customizable keys.
The emulator's support for saving and loading the game as and when you wish, though ordinary for desktop emulators, is absolutely fantastic for smartphones. One of the key aspects of this emulator is that there is a lite version of the emulator available for free with in-app ads which allow for trying the emulator prior to making a purchase. Moreover, the lite version takes only minimal space on memory in your smartphone.
8. OpenEmu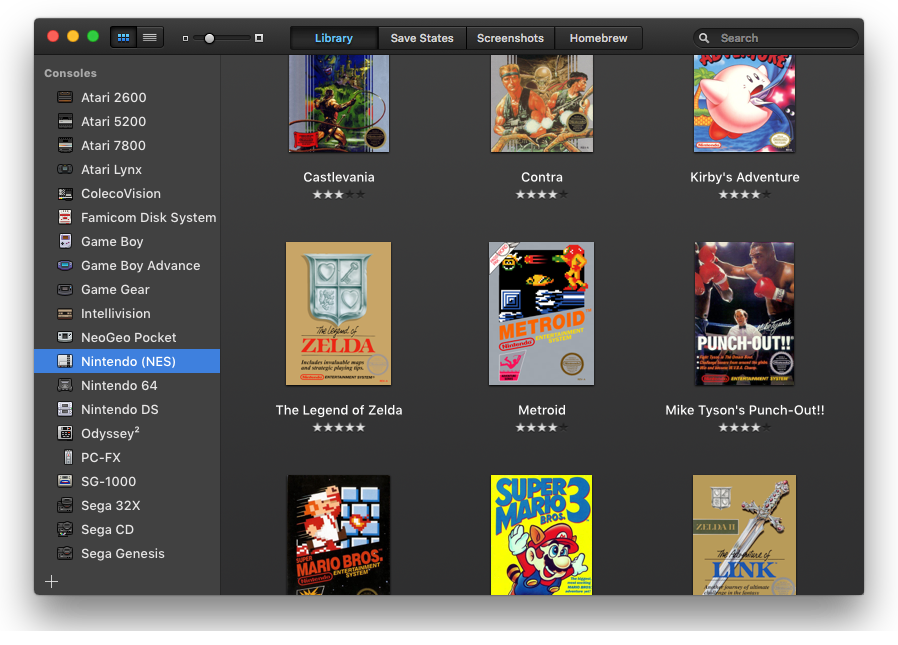 MacOS users can find OpenEmu as a really good SNES emulator. This emulator was particularly, at first, used just as a port for Nestopia emulator until the development on it began in 2007. The best part of OpenEmu is its amazing, clean and user-friendly user interface. The UI is perfectly suited for the aesthetics of macOS UI. This emulator extends support for various input methods allowing for an enhanced and enriched experience while using a retro controller.
It also couples the UI with multiple filters for a better visual output. The highlighting feature of OpenEmu is its ability to run on older systems of macOS that has low-key specifications, which implies that it is not resource-extensive. However, being more like RetroArch that is more front-end focussed for supporting different emulators, it may require you to download auxiliary cores for playing games. Finally, this macOS  SNES emulator comes free of cost for download and use. So, if you are a macOS user and require a SNES emulator that supports multi-system emulator, OpenEmu is the catch for you.
9. SNES 9x EX+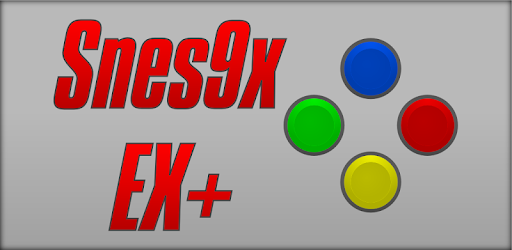 SNES 9x EX+ is a gem of a SNES emulator for Android that has been amongst the best ones hanging around on the PlayStore for a long time. The emulator entails all the fundamental functionalities and utilities of an emulator such as providing on-screen control, saving/ loading states, lending gamepad support and bolstering for a myriad of file types like .sfc, .smc, and zip files. When it comes to the user interface, one may definitely find it to be a tad-bit old but it performs extremely well and that pretty much equalizes the matter.
In addition, what makes it great is that it is open source and absolutely free of cost to install. Moreover, it does not even include in-app purchases or any in-app advertisements. However, a point to be pinned up here is that this emulator will work very well on devices with only a processor of speed 1 GHz and above. Ignoring the old-school UI, playing SNES games in this SNES 9X EX+ emulator is a delight in itself.
10. NES.emu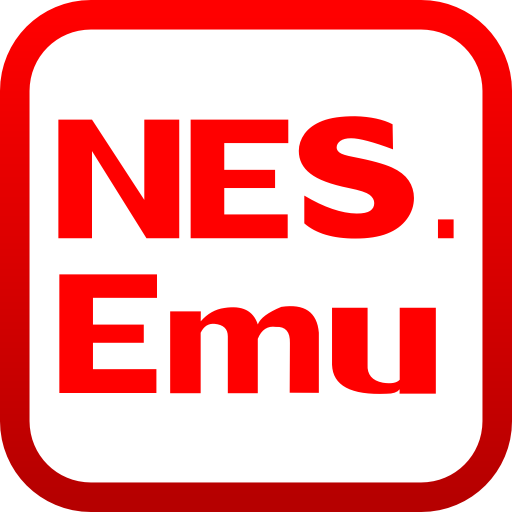 If you have used SNES 9X EX+ and didn't find its user interface flattering and easy to use, then you must definitely give NES.emu a shot. This emulator is a SNES emulator for Android users and works extremely well on nearly all Android devices coupled with a processor clocked at minimum 1GHz. The NES.emu emulator is packed with a load of features such as the cheat support, support for saving states, backup option, support for on-screen multi-touch controls and plenty more.
It also allows for playing the NES games in the landscape mode which is what makes it unique from the SNES 9x EX+ that extends support only for portrait orientation. The bolstering for USB/ Bluetooth keypad and gamepad for connecting to the retro-style controller allows for an enriched and authentic NES gameplay experience. However, this Android-supported emulator comes at a cost for a few dollars to start with.
However, this list does not include any iOS compatible emulator because the App Store for iOS is strict when it comes to security and does not permit emulator apps to be readily available on the App Store. Even the hidden apps or suspicious apps are sooner or later removed from the store platform.
This list includes the SNES emulators for Windows 10 and SNES emulators for Mac and even Linux.
Hence, this pretty much sums up the list for the Best SNES Emulators that you can download to enjoy the vintage SNES games.