Be your own boss, and be the only boss in the company. A one-person army that can manage, create, and run a business is the basis of effective freelancing. There are a few jobs that give the level of freedom and financial independence that you can get from freelance.
Over the last decade, the rise of the internet has made it possible to sustain an online career. The many platforms allow you to showcase your skills and find businesses looking for service providers.
Professionals like writing, designing, digital marketing, even coding have taken new life in the online world. A single person and a high-speed internet connection are all you need to make a flourishing career in freelance.
The Biggest Roadblock to Freelancing.
The only significant challenge faced by freelancers is the inability to find new markets. Word of mouth and a massic network can help a few people. The only way to build a user base and generate regular business is by marketing your skills online.
There are platforms like Fiverr and Upwork that let you post listings and find customers. But these platforms are flooded with talent, making it hard to be discovered as a new user. The best way to find work is by getting recognized.
Why Is Video A Great Tool?
Videos are a perfect aid to help you spread the world. Instead of solely advertising your business with posts and images, videos provide a much higher reach. Merely having a video embed on your website can help increase the traffic by 55%.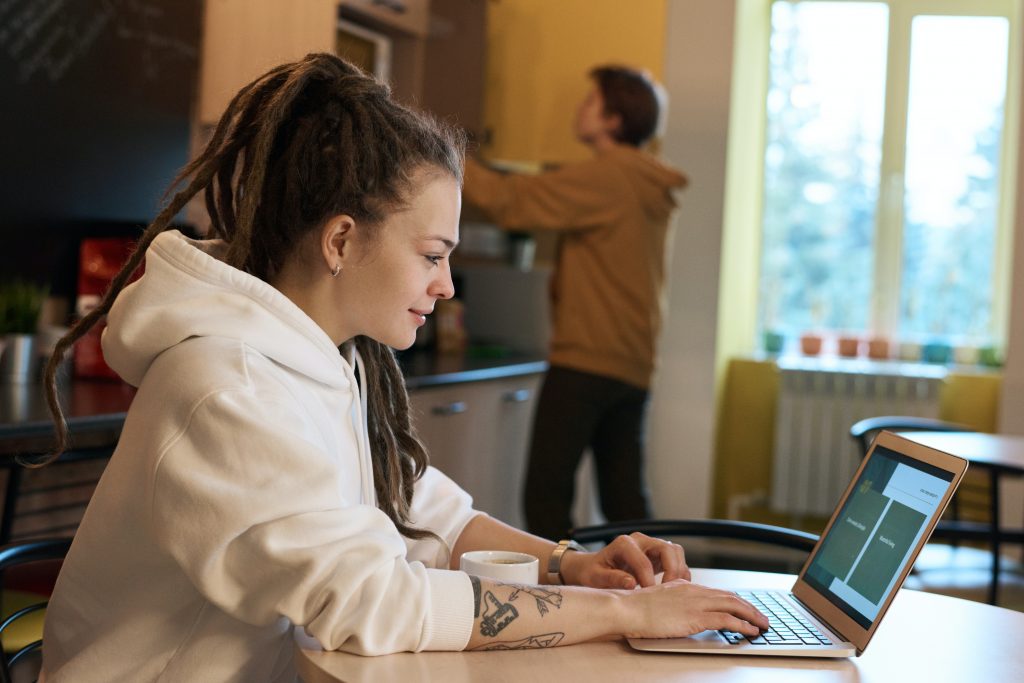 Even in the world of social media platforms, videos today genre a whopping 1200% higher share rate than texts and images. Seventy-five million users consume video content every day, of which over 95% of information remains retained in the minds of the user.
The ability to capture viewers' attention with both audio and visual queues makes this medium a powerful tool. Making videos is also an easy task considering the variety of tools you can edit videos online and post them immediately. A marketing or sales plan without the use of video in 2020 is flawed planning.
Aim Of Video Use
One we understand the need for video making — the application could still be uncertain. Videos can primarily solve two problems:
1. Selling The Brand:
As a freelancer, you and work constitute the brand you are selling. These videos highlight your achievements, your skills, your clientele, and much more. Think of these videos as bragging about the work you have done.
The video can also explain your booking details, or share client testimonials. A great way to generate these video ideas is to look for keywords or trends in your field and make videos relevant to those tags.
These videos do not aim to sell a brand per se but generate a buzz around it.
2. Selling The Product:
These videos are more sales-driven. They focus on the products you sell. For example, if you are a graphic designer, make a video showing your process, or explain your package-deals. Make a video that explains your working process, one that will help you stand out from the clutter.
A simple slideshow of all your past work or a video highlighting the 'behind-the-scenes' is also received exceptionally.
Use Cases For Video Creation
Let's take a deeper dive into the types of videos. Here are only a few examples that could help a freelancer. You can use these as inspiration and work on your personalized ideas.
 1. Explainer Video:
These are videos that aim to explain the working of a product or service. They would usually go on your website or booking pages and help people understand your work. These could be video-blogs, animated videos, whiteboard videos, etc.
If you are someone who sells a product like recycled stationery or artwork, these videos can highlight their benefits or features.
 2. Created Content:
Created content is the most fun form of video creation. The purpose of generated-content is not to sell your product, but to promote your brand. Find out trends and relevant stories in your domain and make videos on them. This process is a perfect way to reach your target niche.
For example, if you are a freelance web designer, make a video about new technology or policy changes, or interesting stories from the tech-world. When people view these videos, they will notice you and your brand.
 3. Entertainment Video:
Entertainment videos are a great way to draw eyeballs. Using tools like comedy, music, sketch, etc., to promote your brand would be entertainment videos. This type of created-content helps build a very loyal fanbase.
 4. Educational Videos:
Lastly, education videos help fill the void of information in your domain. This is a way of spreading awareness about your field or area in a way to showcase your subject knowledge. People use videos to gain information instead of reading blogs or articles, which will give you an edge over other users.
If you are a freelance writer, videos about writing techniques, grammar, etc., can help build an image about you as a subject-matter expert. Additionally, videos like "how to" and "what does this mean" gain substantial search volumes.
Final Thoughts
One last question that would be on your mind is — "where do I post these videos?". The nature of the video will help you determine the platform.
If your videos are shorter and share exciting information, post them on social media platforms. Youtube is the best platform to build a bank of videos, but they recommend longer and more comprehensive content.
Your website is the ultimate place you must consider. Sprinkle your portfolio and website landing page with videos to help get the message across clearly. Use sharp and straightforward free tools online to make these videos in just a few minutes.
The three parameters to keep in mind when making videos are quality, consistency, and relevance. Videos with bad sound and lighting will get close to no views. Quality of content is also the most critical deciding factor.
Once you have mastered the videos, be consistent and only post in the domain relevant to your skills as a freelancer.