If you are building a website, whether for yourself or your business, which web hosting to use will be one of your first decisions. Individuals and small businesses that expect a low level of traffic, mostly local, can get by with cheap shared hosting. This hosting keeps their website on a server with other websites. Bandwidth is allocated on a first-come-first-serve basis, and since traffic levels are low, this should not be a problem.
However, if you are running a bigger business or are expecting a lot of traffic, you will need more than what shared hosting can offer. Two popular types of hosting with higher bandwidth capabilities are VPS and CDN hosting.
What are VPS and CDN hosting and which is right for your business? Let's take a quick look at the pros and cons of each.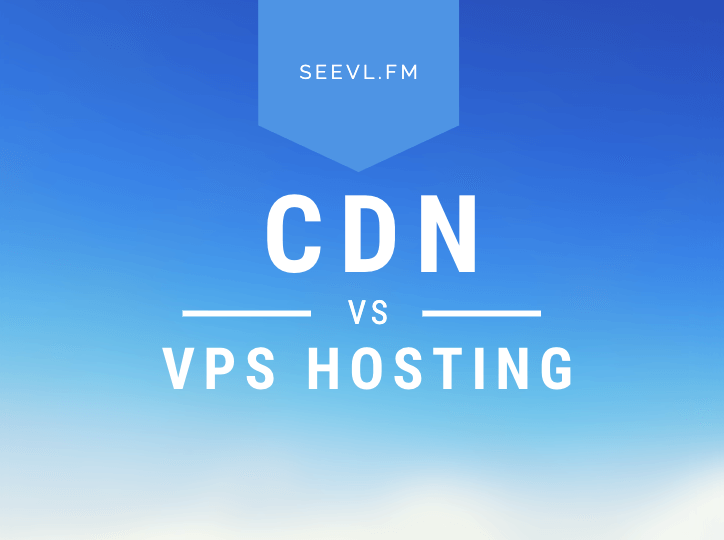 What is VPS hosting?
Virtual private server (VPS) hosting is similar to shared hosting in that your website shares a server with other websites. However, VPS hosting reserves a portion of the server specifically for your website. You are allocated a higher amount of bandwidth which is never compromised by the high traffic levels of other websites on the server.
The pros of VPS hosting include:
it is still relatively cheap
you have more control over your website's resources
technical matters are taken care of by the hosting provider
The cons of VPS hosting include:
it is still limited to one location, slowing down visits from other countries
traffic is limited to what the plan allocates
VPS hosting is a great option for medium-sized businesses and any websites that expect a reasonable level of traffic.
What is CDN hosting?
Content delivery networks (CDNs) differ from other forms of hosting in that they store your website content on multiple servers around the world. In other words, they take all static content, such as images, copy, and media, and keep cached versions of them on servers ready to be accessed immediately. Any visitors from around the world can, therefore, access your website quickly, as it is already loaded on a server in their location.
While any dynamic content needs to be loaded in real-time, visitors will reach your landing page with no trouble at all. Lags will therefore not cause visitors to give up on your site. Furthermore, no amount of traffic will keep the static aspects of your website from loading immediately.
The pros of CDN hosting include:
high speeds around the world
speed unaffected by traffic levels
less bandwidth required for handling traffic in real-time
The cons of CDN hosting include:
dynamic content will not load at the same speed as static content
unnecessary for websites with a strictly local visitor-base
Choosing the right hosting
VPS and CDN hosting both provide excellent services for websites that expect a good amount of traffic. However, VPS hosting better serves websites that expect mainly local visitors. CDN hosting is perfect for websites that are targeted at people around the world.
The right choice depends on what type of website or business you are running. Once you have determined what kinds of traffic you are aiming for, choosing the right hosting should be easy.