A Real estate agent's playbook very well formulates the art of networking and hitting the sales targets. Although, the traditional practices still playing a key role, have been slowly giving up to the competitive world of marketing.
In today's media frenzy world, it is very difficult to grab anyone's attention. It is even more difficult to keep them hooked after grabbing their attention. The purpose of a good advertisement is to clear both these stages and land you a lead.
It is okay if your ads have not been working the way you intended them to. You now know what doesn't work and what you shouldn't be doing. The next step is to learn what you should be doing. Let's give you a head start by teaching you the art of poster ads.
Why Posters?
Posters are one of the most cost effective ways of advertisements. It is far cheaper than radio or television. More importantly, in today's internet friendly world, online posters can grab a viewer's attention and be quick at conveying a message.
Posters are visual content and people are more likely to remember what they saw than what they heard or read. That's the reason things are unlikely to go wrong if your advertisement poster checks all the boxes.
Having said that, let's take a look at how to make a poster and the things to keep in mind while designing it.
Purpose of your Poster
The first step is to decide the purpose of your poster. What are you trying to achieve with it? Is it just to get your brand name out there or is it a sales pitch for a property?
When you answer these questions, you will find the actual content that goes on the advertisement poster. If you intend to use your poster in both, the online and the offline space, make sure its design is aligned accordingly.
The offline posters should have punchy colours and big text to pull an audience whereas an online poster can make do with smaller text but should have aesthetically pleasing images. Humour is a nice card to play out with online posters but don't overdo it.
Make it Relevant
Your real estate ads need to look relevant to your targeted audience. It should address a solution to a problem. A problem that your viewers can relate to.
You know what the current market trends in the industry are. The real estate that you are currently trying to sell might have some unique features. Try and highlight those.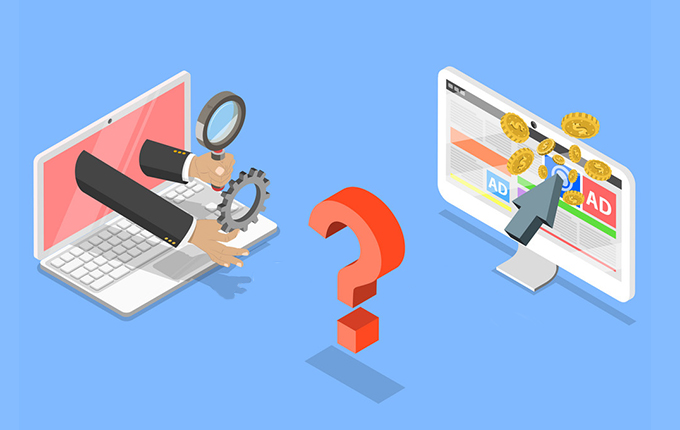 For instance, if you think your audience could be attracted to the more greenery present in the property, don't forget to mention it. You need to add value to them and by showing them the uniqueness of a real estate, you are opening up better options for them.
For an offline poster, the location of the poster ad would matter too. If you are advertising at a railway station or a bus stand, mentioning reduced travel times from the real estate location would be most relevant.
Add Professional Photos
Real estate is all about visuals. A good poster ad can catch the attention of your target audience but what then? To make sure they like what they are seeing and to develop their interest, your listing should be appealing and authentic.
The best way is to hire a professional photographer and click the best possible shots of the property. The more aesthetic your listing looks, the more traction your ad will gain.
If it's a general advertisement poster for your brokerage firm, design a template with aesthetic pictures but not misleading. You need to make sure you don't set the bar too high if you cannot offer anything close to that. Otherwise, your brand image might take a hit.
Designing templates for real estate advertisements can be tricky and you can check out services like Invideo to help you stand out and shine amidst the crowd.
Be Reachable
A person might likely look at your poster and like it but later forget how to reach you. All the hard work would lead to a bummer.  Use symbols and logos instead of text to get that message forward.
Another main highlight of your poster ad should be your contacts. You should highlight the medium you would like to be contacted through.
If the purpose of your poster is to direct the viewers to your website, then add the name in an easily readable font. Don't be too funky here. Simple works best.
If you are active on social media platforms (which you should be), add your usernames so people can check you out. Your social media profile can make or break your brand image. So make sure you keep that space neat and tidy.
QR codes have been coming pretty handy in recent times. With every smartphone featuring QR scanning capabilities, you can make the process of reaching you faster and easily accessible.
Don't Forget Referrals
As a real estate agent, your main job is still networking. Referrals are a great way to expand your horizons because nothing works better than a trusted customer roping in his friend to benefit everyone.
You can design different posters showcasing different referral benefits. You can offer gift cards, better negotiations or other perks to the referrals.
Your referral offers should be one of the first things that a viewer should see along with your brand name. It would be nice to mention in it a pop up box shaped like a star or a cloud. Fancy shapes do draw attention.